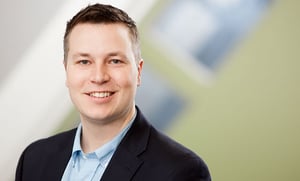 In the healthcare industry, the time and money it takes to find highly skilled and experienced executive level and C-suite candidates can be a significant drain on an organization. Experienced retained recruiting professionals can make the process easier and quicker. However, organizations that have never used a recruiter often have many questions about the benefits and the process. Here, our LeaderStat Premier Executive Search Consultant, Zach Collins answers a few common ones.
1.
Your Competition Charges Less Than You. What "Extras" Do You Provide?
TEAM
We dedicate two to three consultants per search, and each search is truly the priority of our entire department. We become an extension of our client's team, and they are able to feel this difference – they give us a 94% satisfaction score.
VETTING
We have an extensive vetting process. Each candidate is taken through a three to five-step interview process before we even present him/her to the client. From these interviews and reference checks we get a great sense of how the candidate will fit into the culture of the organization. Any recruiting firm can find a candidate who looks great on paper, but we dive deeper to weed out otherwise qualified candidates that philosophically and culturally don't align with the values of the team. We find candidates who can do the job, who will fit in best with the team, and will make the biggest impact on the overall success of the organization. Our vetting process has a high success rate: 95% of the candidates we place are still in the position two years later.
ALL THE WAY THROUGH
We work with the client throughout the entire process. We don't even start searching until we meet with board members, executive team leaders, search committee members, etc., on site to ensure we have a great feel of the culture and organization, and pinpoint exactly what the client needs in a candidate. After our extensive vetting, we come back on site to present a strong slate of candidates complete with background, strengths, weaknesses, and why we think they are a good match. Then we help select a handful of candidates for interviews. We sit in on these interviews to guide questions and conversation to address the client's stated needs and goals. Lastly, we are heavily involved with on-boarding and succession planning to ensure the candidate's transition is smooth and seamless for both parties.
2. What Is Your Pricing Model?
We try to keep our pricing model as simple and streamlined as possible. To this end, we set up three payments: The first is due when we our contract is signed and we partner with the organization; the second is due when we present our slate of candidates; and the final payment is due when the candidate signs the offer letter.
3. What Is Your Guarantee? / Is There A Guarantee?
Yes! We have a one year guarantee. This is why we value our succession and on boarding planning. Getting someone hired is half the battle. We really want to make sure our clients hire someone who will positively impact the organization for years to come.
Our customer service stands out in the recruiting industry, and our clients are so satisfied that 91% are repeat customers.