As a LeaderStat Traveler or Interim Consultant, we want to make sure you're taken care of.
Our team strives to help you find rewarding assignments and provides you with an outstanding benefits package, including:
Competitive Pay
Paid Time Off (PTO)
Medical Insurance
Holiday Pay – (7 days per year)
W2 Employee Status
Weekly Pay
Direct Deposit
401(k) Retirement Plan

Dental Insurance
Vision Insurance
Licensure Reimbursement
Referral Bonuses
Dedicated Support Team
---

In order to accept an assignment, travel CNAs, travel nurses and interim clinicians must be licensed in the state in which they will be working. Ask your interim recruiter how they can assist you with licensure.
You may also choose to obtain your multi-state license via the Nurse Licensure Compact (NLC), which allows nurses to practice in all NLC states. See which states are currently included below.

Note: you must be a resident of an NLC state to obtain the multistate license.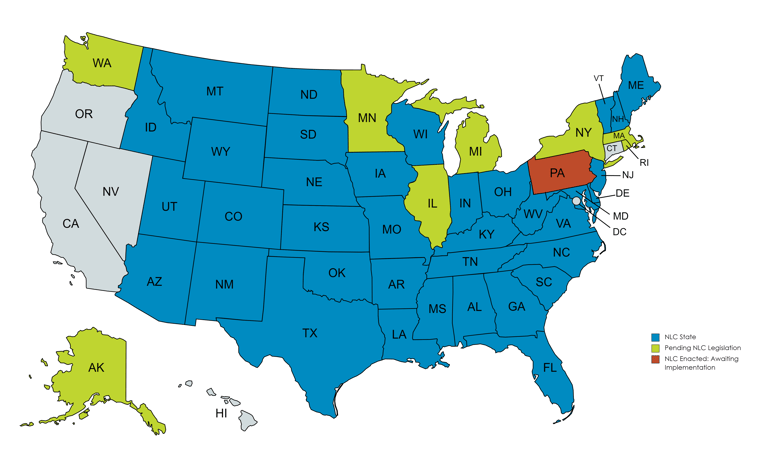 During the COVID-19 state of emergency, many states have modified their licensure laws and have opened their licensing reciprocity to allow nurses, doctors, and other healthcare professionals to offer their services across state lines.
COVID-19: Occupational Licensing During Public Emergencies
---
Interested in becoming an Interim Consultant? Watch the video to learn how to begin!