BENEFITS MADE JUST FOR YOU, TO HELP YOU BE THE BEST AT WHAT YOU DO.
LeaderStat believes in providing our travel nurses with benefits that serve the whole self. Mind, body, career, and spirit of adventure. Because a healthy, happy, fulfilled you is better for you and a lot better for your patients and your employer. Not to mention, we happen to think it's the right thing to do.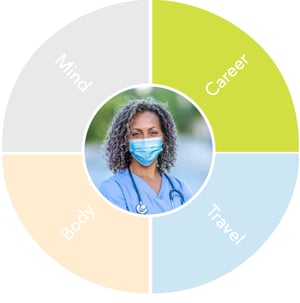 Grow yourself, benefit your career
Your career and your skills are highly sought after, and it requires constant learning and growth, along with certifications and training. At LeaderStat Travel Nursing, our career guidance and education benefits can help you where you are today, and get you where you want to go tomorrow.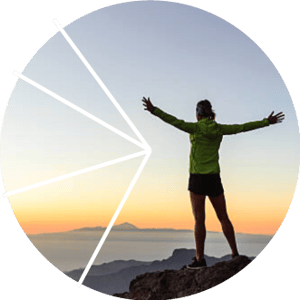 Benefit from Professional growth
Explore what you love about nursing and expand your skills and experience in various settings from acute care hospitals to home health and hospice, nonprofit, trauma centers and community hospitals. Hone your critical thinking skills. Expand your professional network across the country. Grow as a whole person as you learn skills that go beyond nursing such as resilience, adaptability and communication, along with life skills that come with the unique experiences of travel nursing.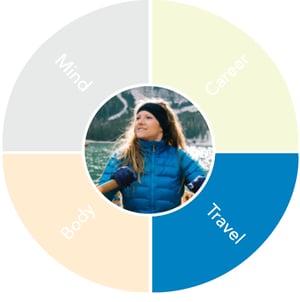 Benefit from seeing yourself, and the world, differently
You become a travel nurse for a reason. To see and live places others only dream of. To make new friends and grow your professional network from coast to coast. LeaderStat Travel Nursing is your co-pilot, your traveling companion, and your travel guide all-in-one. We are dedicated to finding and placing you in assignments that are right for the whole you. From compensation to negotiation to destination.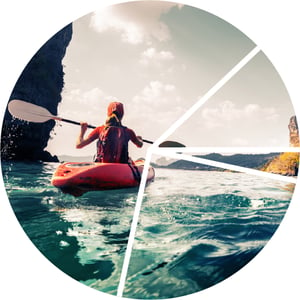 Benefits of The Travel Nurse Lifestyle
Travel contracts are typically 13 weeks at a time, with every assignment and every location bringing a new adventure. A new city and new friends. An opportunity to work in a new area to gain clinical expertise. The chance to fulfill a goal or check off an item on your bucket list. You can even balance your time away and return home to visit friends and family. You are always in control of your destiny and your career, with endless opportunities for adventure, challenge, and personal growth.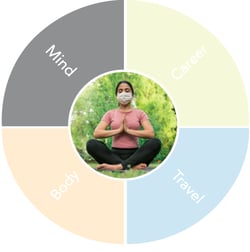 Benefits that make mental wellness a priority.
Caring for your mental state is just as important as caring for your patients. In fact, you will be a better caregiver if you do. LeaderStat Travel Nursing will help you gain the skills necessary to explore what you're curious about, practice mindfulness, and even improve your knowledge in and out of your profession.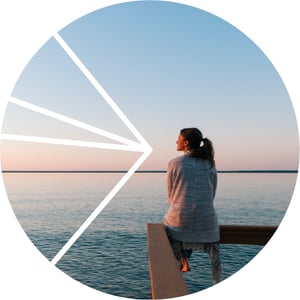 Benefit from Peace of Mind
Travel nursing with LeaderStat at your side gives you the ability to balance your life. With short-term, 13-week assignments, you can grow professionally and personally at your own pace. Challenge yourself and grow your skills. Take on new and rewarding assignments, and travel to locations that offer adventures that feed your soul. Take time off. Recharge. And take another assignment when you are ready. Few careers offer the benefits and flexibility of travel nursing and few partners offer the peace of mind LeaderStat can bring.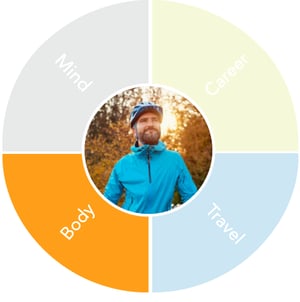 A balance that benefits an active lifestyle
It's important to stay physically healthy when treating others. With such busy schedules, nurses can find it hard to fit in time to exercise, prepare healthy food, and take care of themselves. At LeaderStat, we help you prioritize yourself and your health through advocacy, technology to help you set time aside for self-care.