Having a sudden staff vacancy can add a lot of stress to your organization. Not only do you need to work double-time to compensate for the absence, but you're also tasked with finding a qualified replacement. When this happens, there are a couple options you can take.
You can decide to manage the process internally or you can find a recruiting firm to handle the search for you. If you opt to use an external recruiter, you're likely to run into two types: contingent recruiting and retained recruiting. Before making your choice, you need to understand the benefits of each type and what the differences are between the two.
What is Retained Recruiting?
Retained recruiting, also known as an executive search, is a targeted recruitment approach in which the recruiter works very closely with your organization to determine your needs and create a specific assignment that engages with qualified candidates.
The executive search process can be lengthy, as the recruiter utilizes an agreed-upon methodology to find the absolute best person for the job. Retained recruiting is extremely beneficial when hiring for:
Hard-to-fill executive leadership,
Specialized or senior positions,
C-level roles, or
Positions with very particular specializations
The recruiter will work thoroughly with a large number of candidates before condensing their list to present you with the very best options in the field.
What is Contingent Recruiting?
Contingent recruiting works as an extension of your team. Contingent recruiters provide new candidate flow to the search with the understanding that your internal HR department continues to search as well.
These recruiters bring you a wider range of candidates to interview and choose from. Since they are competing with other resources, it is in their best interest to find the most qualified candidates quickly.
True to their name, contingent recruiters are paid a contingent fee for service. This means they are only paid if and when the candidate they present is selected.
Key Differences in Method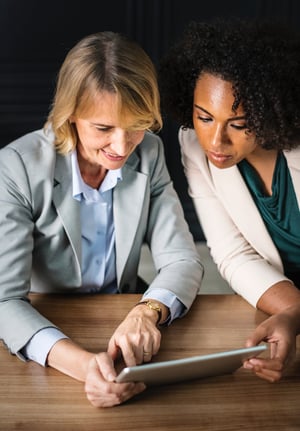 One of the biggest differences between retained and contingent recruiting is in the pay structure. A contingent recruiter gets paid when the organization hires someone. A retained recruiter is paid in installments – often 1/3 at the beginning of the search, 1/3 when candidates are presented, and 1/3 when the candidate accepts the position.
The difference in pay structures is due to the difference in search methods. This, in turn, can result in different scenarios for you, the client.
Since a retained recruiting firm is being paid upfront to conduct a search, they tend to take on a much more exhaustive executive search process. In most circumstances, the firm will only involve your organization when it comes time to select a candidate from the choices they have already screened.
These recruiters normally have extensive databases of carefully-cultivated candidates they can assess to determine job fit. A retained recruiter will evaluate any candidates, whether internal or external, and will use tools like personality profiles and on-site visits to understand the organization's culture. This will ensure the candidate is the right fit. With retained recruiting, you only see the finalists.
Conversely, the contingent recruiting process is typically faster and contingent recruiters work with a larger number of job openings. They look for matches within their database as well as external sources, speak with qualified candidates and then send the vetted candidates to your organization for further review. They also assist with scheduling of interviews, as well as prep and debrief around the interview itself.
Even though contingent recruiters technically "compete" with the organization's human resources department, this model can be extremely beneficial if HR is overwhelmed with their hiring efforts. A contingent recruiter can do a deep dive into the market to uncover every stone and submit candidates quickly for evaluations.
What is Right For My Organization?
For facility-level roles, contingent recruiting is a great choice since you will get a large pool of candidates to choose from. If you're looking to fill a C-suite role or a highly specialized executive role, using a retained recruiter is a better choice since you will see the best-fit candidates.
---
LeaderStat's recruiters guarantee placements. Let us become your partner and help you find the perfect person to contribute to your organization. Call our executive healthcare recruiters at 877-699-STAT to learn more.