Travel Nursing with Leaderstat. Questions and Answers.
Your LeaderStat team has collected some of the most asked questions about travel nursing. Whether you are just starting out or a seasoned traveler, we are here to help make sure you are headed in the right direction.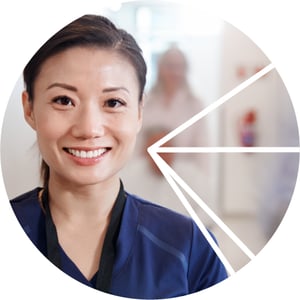 What Is A Travel Nurse?
A travel nurse is a licensed, registered nurse (RN) who accepts temporary assignments on a contract basis. Travel nurses control their own schedule, choose their job locations, and experience a variety of healthcare environments.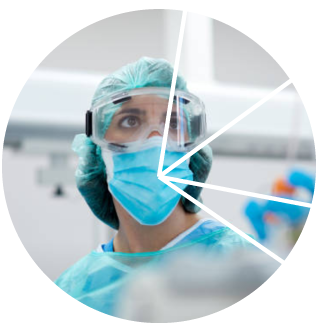 How Does Travel Nursing Work?
Staffing shortages are a common problem in the healthcare industry nationwide. Travel nurses are hired by healthcare organizations such as hospitals and other medical facilities to fill vacancies caused by a lack of qualified nurses in the area, medical staff vacations, seasonal patient increases, sabbaticals, and maternity leaves. Healthcare organizations work with recruitment firms like LeaderStat to find skilled nurses to fill these often short-term assignments.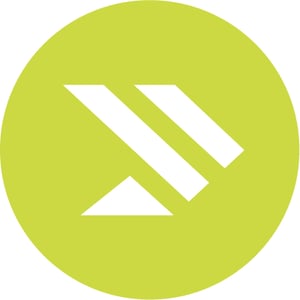 Who Can Apply for Travel Nurse Assignments?
A travel nurse must be an RN in good standing with an active license and, ideally, at least two years' experience. Responsibilities are the same as a traditional RN such as: administer care, medications, and vaccines to patients of all ages; communicate with physicians and other healthcare professionals; collaborate to create a plan of patient care; create and contribute to medical records; respond to patient inquiries and concerns; track supplies and inventory; and counsel patients.
They must be able to enter a new medical environment in a new location and get up to speed with current protocols and procedures quickly. They must have excellent clinical, analytical, and communication skills, a calm demeanor, the ability to work well within a team, and empathy for their patients.
Travel nurses must have licensure in every state in which they practice. Other documentation required for travel nurse assignments includes copies of licenses (professional and driving); documentation of (current) vaccines, appropriate titer results, PPD tests, a physician statement, and a Basic Life Support card.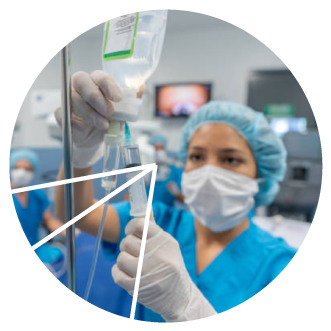 Can Travel Nurses Specialize?
Yes. Just as with traditional RN roles, additional certification is necessary to specialize and subspecialize in medical care. Requirements vary depending on location and specialty. Some of the most in-demand nursing career specialties include neonatal, critical care, health policy, anesthesia, pain management, and psychiatry.
How Long Are Travel Nursing Assignments?
The standard travel nursing assignment is 13 weeks. Both longer and shorter assignments can be negotiated and some nurses renew existing contracts multiple times when they find a placement they really enjoy. Contract renewals are called extension assignments and typically last for three or five weeks, but can be longer.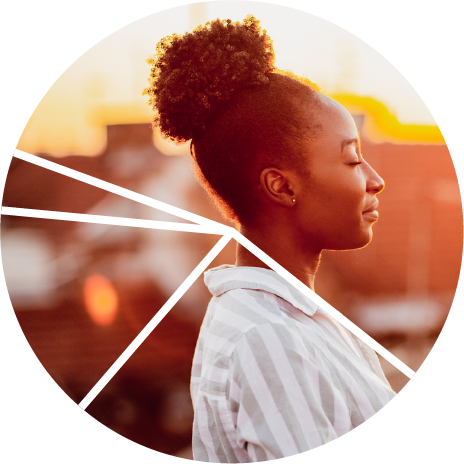 LeaderStat leads with Benefits that make mental wellness a priority.
What Types Of Medical Facilities Need Travel Nurses?
Travel nursing assignments are available in all areas of healthcare and all types of medical organizations including: General medical hospitals, emergency rooms, urgent care facilities, rehabilitation centers, nursing homes, home health and hospice, occupational health, surgical hospitals, community hospitals, community health centers, and other healthcare organizations.
Is There A Demand For Travel Nurses?
The US Bureau of Labor and Statistics projects over one million nurses are required to meet the current need, and estimate employment opportunities for nurses are growing at a 15% rate through 2026 when compared to all other occupations. Demand for qualified nurses throughout the country has never been higher and this includes demand for travel nurses.
America's aging population requires a greater need for healthcare services across the board. Hospitals struggling to meet this and other demands are improving staff requirements by hiring nurses on contract. With the ability to relocate to regions with the greatest need, travel nurses are indeed in demand.
What Are The Benefits of Travel Nursing?
Travel nurses decide when and where they want to work. They enjoy the ability to travel to new areas of the country and work in new environments, which provides ample opportunities for personal fulfillment and professional growth. These nurses gain clinical skills, and experience adapting to new environments, all while exploring new areas, meeting new people, and avoiding burnout.
As the demand for nurses continues to grow, travel nurses may also benefit from increased compensation and perks. The unique experience can also be an advantage when pursuing career advancement. Of course, many say the biggest benefit of becoming a traveling nurse is the travel.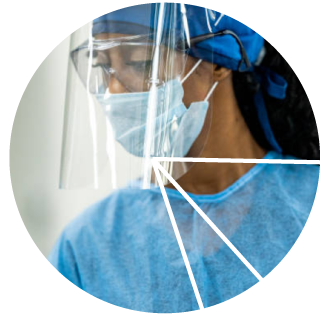 What Does A Travel Nurse Salary Look Like?
Travel nurse salaries are at the top-end of RN salaries. According to the Bureau of Labor Statistics, the average RN salary is $70,000 per year, and most RNs make between $48,690 and $104,100 per year. Travel nurses can expect to earn near the upper end of this salary range.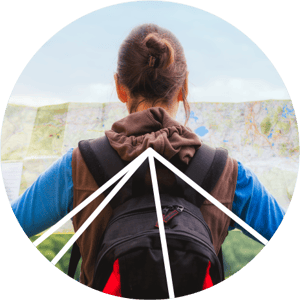 Where Can Travel Nurses Go On The Job?
Travel nurses can choose from available jobs nationwide, but must be licensed in every state in which they practice. Multi-state licensure is available via the Nurse Licensure Compact (NLC), which allows nurses who are residents of one NLC state to practice in all NLC states. (Please refer to the NCSBN website for a complete list of NLC states, states awaiting implementation, and states in which NLC legislation is pending).