To better understand what type of executive recruiter you need, it is important to understand different types of recruiting, why you should consider using a recruiter, and the benefits of each.
Retained Recruiters
Retained recruiters have the skills to find the best executive or highly specialized talent.
Retained recruiters typically focus on executive roles; for example, Presidents, Chief Executive Officers, Chief Nursing Officers, Chief Clinical Officers, Vice Presidents, and Senior Directors. Their deep level of experience makes them uniquely qualified to find people with specific skill sets within a niche.


Why Should You Use A Retained Healthcare Recruiter?
What happens when your healthcare organization has a vacancy in a key position? Not only do you have a lot of extra work on your hands, you have to make sure the rest of the organization operates efficiently although there's a gap in leadership. Using an expert retained search firm can help reduce the amount of time and stress associated with the hiring process.
There are several advantages to using a retained search firm. A retained recruiter is responsible for the entire search. They manage the process and dedicate their time to your company. Because filling executive or highly specialized vacancies requires extensive screening and evaluating, the executive recruiter will be very high-touch during the process. Retained recruiters will also have their own network of strong candidates to pull from.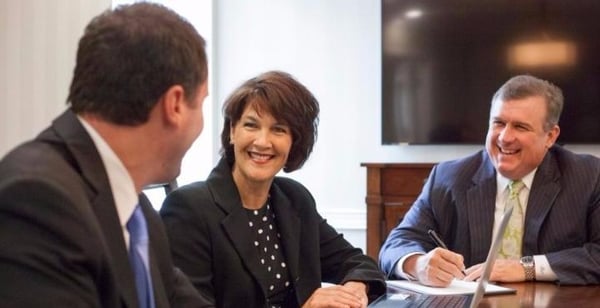 Contingent Recruiters
Contingent recruiters will often be competing with another recruiting firm or even the internal HR department at the organization that hired them. These recruiters will bring you a wider range of candidates to interview and pick from. Since they are competing with other resources, they try to find the best candidates quickly.
One key difference between retained and contingent recruiting is how the recruiters are paid. Contingent recruiters are paid a contingent fee, which means they are only paid if and when the candidate they presented is placed, while retained recruiters are paid in installments across the duration of the search process.


WHY SHOULD YOU USE A Contingent HEALTHCARE RECRUITER?
The contingent recruiting process typically takes less time and more candidates are presented to your organization. Contingency recruiters look for "on-paper" matches within their database, then send vetted candidates to your organization for interviews.
Even though contingent recruiters "compete" with other resources to find a candidate, using a contingent recruiter can help relieve some of the workload from your internal department.


Interim Recruiters
Interim recruiters specialize in placing interim, or temporary, candidates.
Professional interim recruiters quickly locate interim healthcare leaders and interim c-suite executives when an organization is faced with a vacancy. Much like other recruiters, they have an extensive network of interim candidates that can fill a vacancy quickly.


WHY SHOULD YOU USE an interim HEALTHCARE RECRUITER?
When faced with a sudden staff vacancy, the last thing you want to worry about is who is going to fill the gap while you search for a qualified replacement or reassess your organization's structure. By utilizing an interim recruiter, you can take time to find the right long-term replacement while trusting that you have a capable temporary leader in place.
Experienced healthcare interim recruiters have a track record of placements in the industry and have developed strong, long-standing relationships with facilities, staff and executives all over the country. This enables them to understand your needs and find the best person for your opening.
Interim recruiting teams typically handle all travel and lodging arrangements and compensation enabling you to focus on your organization and providing quality care.
Working with a retained, contingent or interim recruiter all have advantages but the recruiting processes are a bit different. In this section we breakdown each one.


The Executive Recruiting Process
Executive recruiters will spend a lot of time at the beginning of the process getting to know the culture of your company and the expectations of the job you're trying to fill. Taking this time upfront gives them a better understanding of your needs and helps them find a candidate that has the right knowledge and experience for that particular position, and the one who best fits with your company culture and values.
In order to learn these key details about your organization, the recruiter may conduct on-site interviews with your internal leadership, board members, and any other team members whose responsibilities relate to the position being filled. Once the recruiter has an understanding of your company's goals, needs, structure, and any other relevant details, they will draft a job description/marketing assets to be used during the search.
The recruiter will share the job description and (once you approve it) the search is on! Because of their experience in the field, many recruiters may already have some candidates in mind that they can reach out to. Between their connections and the organic candidates, the recruiter will start interviewing (usually via video or phone interviews) potential placements to create a "bench" of top picks for the job.
At this point, the feedback you give to the recruiter will help them narrow the list even further. They will do extensive reference checks on the top choices before bringing them in for a face-to-face interview with your organization.
Once your organization makes a decision on which candidate to place, the recruiter will help you with making an offer, work with you during the acceptance process and facilitate any negotiations and compensation discussions.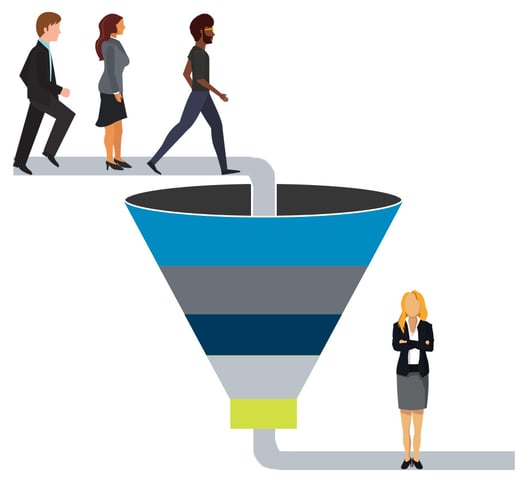 The Contingent Recruiting Process
Dedicated to the success of your organization and their placement, a contingent recruiter will take time to dig into the role you are trying to fill. This enables them to find better matched candidates for your needs. As the search begins, this is where the process deviates from executive recruiting.
After gathering information for the job description, contingency recruiters will search through their database or source new candidates, then look at the candidates' resumes for skill sets that fit the needs of your organization.
Unlike the executive search process, where you're presented with a bench of the "top picks" that have already been thoroughly interviewed by the recruiter, candidates are submitted to your organization as they are found and vetted for quick evaluation. The recruiter will typically help to schedule further interviews with your team for the candidates they presented that you are interested in for the role.
The contingent recruiting process gives you a more hands-on approach to the search process and the recruiter works as an extension of your internal department, supplementing their search efforts. Once your organization makes a decision on which candidate you want to place, the recruiter will negotiate benefits and determine a start date for the candidate before making them an offer.


The Interim Recruiting Process
Interim recruiting typically follows a much faster timeline, but the personal touch is still there.
Typically, interims are placed when an organization faces a sudden vacancy, so time is of the essence to fill the role. When working with an interim recruiter, you will team up with a Client Relationship Manager, who is responsible for understanding the position that you need to fill and planning how long you will need the interim in place. Most common interim roles are 30, 60 or 90 day placements.
The recruiter will then assess key elements of your company's culture, then start interviewing clients before sending them to your organization for further interviews and approval. Because an interim recruiter works on timely circumstances, they utilize their banks of candidates with extensive experience so that there is very little additional training for your organization when this person steps in.
Once a candidate has been selected for placement, the Client Relationship Manager will handle the travel and accommodation arrangements, and usually even provides the new employee with a benefits package, as well as any licensure, certification requirements and any reimbursements. An interim recruiter will help to find an experienced interim that can take the reins and provide stability to your organization while you concentrate on searching for a permanent solution.