Leaders in Action
Your provider team is the keystone to your medical practice and an essential component of your organization's success. A vacancy can have swift, significant consequences on quality of care, morale of the staff, and the financial bottom line.
Ready for the Challenge
Are you searching for high quality providers? LeaderStat's locum tenens providers include Advanced Practice Professionals, including Nurse Practitioners (NPs), and Physician Assistants (PAs), who are ready to quickly step in to fill vacancies at all levels of healthcare, including acute care centers, private practices, small clinics, private practices, or senior living facilities. LeaderStat connects healthcare organizations with exceptional seven days a week, 365 days a year.
Our recruiters maintain a robust network of qualified and accomplished providers who can be quickly placed anywhere in the country, at any time. These providers are seasoned, experienced clinicians who require minimal training to get up to speed with your organization, which means a quick, smooth onboarding process, and almost instant time-to-impact for your organization. Whether you need a provider on an interim basis or permanently, we can help.




Why LeaderStat Locums?
Contracting with a locums provider allows you to take the time to find just the right fit for your open position, or to continue providing excellent care in the event of a leave of absence. We not only bring you professionals that provide excellent care, we bring leaders who will seamlessly assimilate into your organization. Our expert team of clinicians, recruiters, and compliance experts will source and screen candidates for you, and bring you only the best fit for your organization.
Our clients also work directly with our Clinical Director, who is a board certified Nurse Practitioner and provides the unique insight as an NP in clinical practice. After placement, we are still present for our clients, providing continued follow up and support throughout the assignment. Quality and customer service set us apart from our competitors.
As a recruiting firm with nearly 20 years of experience, we are experts at placing highly qualified healthcare providers nationwide.
Our experience, network of providers and customer service set us apart from other firms.


We handle the details:
Locum tenens providers are employed directly by LeaderStat


We handle hiring and travel arrangements


LeaderStat Locums provides health insurance and retirement benefits


We facilitate licensure and prescriptive authority compliance


A board certified Nurse Practitioner Clinical Director
Our locum tenens providers arrive on day one ready to work.
Ready to Get Started?
Looking for a seamless process? Let us source candidates, manage their travel, and facilitate compliance with licensures and prescriptive authority while you focus on providing top notch care to your patients.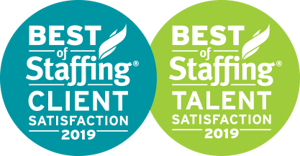 "What I appreciate most is that they truly understand what I'm looking for in candidates. It makes the process much more productive and time effective because I'm not reviewing candidates that don't fit."