Advanced Practice Providers and Locum Tenens
The team of healthcare providers at a hospital, medical practice or long-term care facility is an essential part of an organization's overall success. A vacancy can have immediate, significant consequences on quality of care, staff morale and the financial bottom line.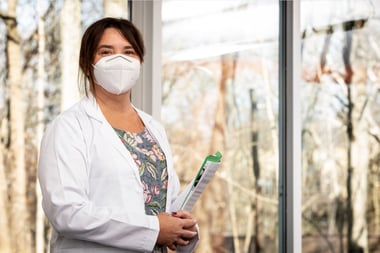 LeaderStat places nurse practitioners (NPs) and physician assistants (PAs) in short and long-term assignments and dentists and physicians in permanent positions throughout the country. As an industry leader and a primary source for top healthcare talent servicing healthcare organizations nationwide, we are contacted by many looking to hire providers as a strategic way to ensure continuous quality care to their patients.
With demand rising, healthcare organizations are facing staff vacancies that can lead to delays in treatment, long wait times for patients and provider burnout.
We know the value of an exceptional provider's skills and experience. Our Advanced Practice Recruiters maintain a robust network of qualified, accomplished providers who can be placed quickly anywhere in the country, at any time. As seasoned, experienced clinicians, LeaderStat providers are able to jump right in, which means a quick, smooth onboarding process and almost instant time-to-impact for your organization.
What sets LeaderStat apart from other firms?
Our Clinical Director is a Licensed Nurse Practitioner

We have a compliance coordinator who helps new candidates through the compliance process

Our deep roster of providers is made of experienced, industry standout clinicians

We are Joint Commission Accredited

We've received

ClearlyRated's

'Best of Staffing Client and Talent' award in 2019 and 2020