We are all in this together.
We recognize that with the constantly changing COVID-19 situation around the world, this is an unprecedented time for everyone — a time that, for many, is filled with uncertainty. Our hearts and thoughts go out to each and every one of you.
As a valued member of our LeaderStat team who is on the front lines, we want you to know we are committed to your safety and well-being. As the COVID-19 pandemic continues to evolve, we want to keep healthcare professionals current and up to date on the latest news and developments and provide resources and tools to help you in your position.
For the latest updates on COVID-19, please visit the CDC Guidelines for Healthcare Professionals.
For Additional Resources, Visit: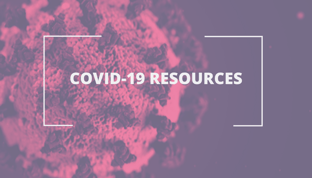 Are you a medical professional able to help address this outbreak?
Many of our clients are experiencing serious staff shortages and are reaching out to us for help. We want to be able to help these organizations maintain quality care and services. If you are available for any assignments within the next 30 days, please contact us as soon as possible. We have crisis rates and immediate opportunities immediately available in many markets across the country. Follow this link to check out our open job opportunities:

FAQ's

1. What happens if I am quarantined?

LeaderStat is committed to you! You will be paid during any mandated quarantine.


2. If I am away from home on assignment and have to quarantine at a hotel, will the cost of my hotel be covered?

Yes, LeaderStat will continue to cover the cost of your housing.




3. Is LeaderStat offering Critical Event pay?

We are working with our clients for approval of Critical Event pay increases on a case-by-case basis. Contact your Consultant Specialist or Travel Nurse Recruiter with any questions.




4. If I have any symptoms of COVID-19 or I am exposed to an individual who has tested positive or has been quarantined for COVID-19, what should I do?

You should immediately notify your contact at the client facility. You should also contact LeaderStat immediately. Specifically, we have designated one point of contact for reporting COVID-19 exposures or symptoms. Please contact Jenny Swinerton at 614-505-3613 or covid@leaderstat.com.


5. Where can I find more information on COVID-19?

LeaderStat continues to update our website with helpful tools and resources related to COVID-19. This information and resources will be updated regularly so please check back! In addition, the LeaderStat employee portal contains helpful information for our employees including CDC updates, webinars, and other information. If you don't already have a log-in to the employee portal, please contact your Consultant Specialist.


6. If I have any other questions or concerns, who can I contact?

You should contact your Consultant Specialist with any questions or concerns. They are always available to answer anything that might come up!


7. Will LeaderStat have any informational calls?

Yes, each week on Monday and Thursday at 4:30 EST LeaderStat's CEO, Eleanor Alvarez, will hold a 30 minute Zoom call to answer any questions or concerns you have. Check your email for the link to the Zoom calls.


8. What if I want to get licensed in another state during the COVID-19 pandemic?

Many states have passed license waivers to make it easier to get licensed in different states. Here is a link to information of each state's requirements:

https://www.ncsbn.org/covid-19.htm


9. Do I need to complete any screening tools?

Yes, you will be sent a self screening document to complete and return to your Consultant Specialist or Travel Nurse Recruiter. You will be asked to complete this screening tool before each new assignment.




10. Do you offer a referral bonus?

Yes! We offer a $500 referral bonus that is paid after the referral completes a 30-day assignment with LeaderStat.




Families First Coronavirus Response Act



1. What is the Families First Coronavirus Response Act ("FFCRA")?

The FFCRA is a new law which goes into effect on April 1, 2020 that provides paid sick leave and expanded family and medical leave in certain circumstances.



2. What leave is available?

Eligible employees are eligible for two weeks of paid sick leave at either full or reduced pay for specific reasons related to COVID-19.


3. How do I determine if I'm eligible for paid sick leave?

Here is a link to the Department of Labor poster which outlines all of the relevant information related to FFCRA: Employee Rights: Paid Sick Leave and Expanded Family and Medical Leave under The Families First Coronavirus Response Act (FFCRA)


4. What if I have questions about this?

Please contact your Consultant Specialist or credentialing Specialist with any questions.

Thank you for your dedication and commitment. We are all in this together.