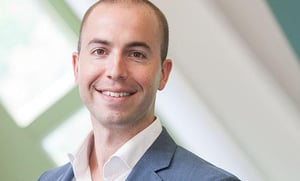 We're pretty convinced that those seeking jobs in the healthcare industry can really benefit from using a healthcare recruiter. Admittedly, we are a little biased, but that doesn't mean we're wrong! We've placed thousands of candidates in jobs they love. Those unsure about using a recruiter might benefit from hearing about it right from the horse's mouth. Or in this case the recruiter's mouth: Anthony Gamache, the Recruiting Manager for LeaderStat's Arizona office, has well over a decade of recruiting experience and has made hundreds of career placements. So we figured he knew a thing or two about the advantages of working with an experienced recruiter for your next career move. Here's what he had to say to some common questions about recruiting.


Why I should use a recruiter instead of just applying to the job on the company website?
Experienced healthcare recruiters have established relationships with hiring managers throughout the industry, and place your information directly into the hands of decision makers, rather than your application getting lost in the HR-database-black-hole, which can happen when you apply on the company website. It's akin to the difference between being introduced to the hiring manager in person by someone he/she trusts, versus cold-calling and leaving a voicemail. Additionally, recruiters are often privy to confidential opportunities that aren't listed online or widely advertised.


Will you help me with my resume?
In a word, yes! A good recruiter will act as an agent on your behalf and assist with resume writing and interview preparation. Recruiters' familiarity with the market, the organization, and the position (and often the interviewers) give them insights they will use to help you craft your resume for that specific job, and practice expected interview questions.


How many interviews will I go to?
Healthcare recruiters will help with interview scheduling and take care of the post-interview follow-up to keep the process moving forward. The recruiter will set expectations and timelines for the interview process up front so that you can plan accordingly.


Is relocation covered?
Professional recruiters are your partners and advocates for the entire process. They will work with you through the logistics of relocation, travel for interviews, and new-hire paperwork.


What if it's not a good fit?
In a previous blog we compared a good healthcare recruiter to a best friend, and just like a best friend, they won't leave you hanging. If it turns out not to be the right fit, the recruiter will use the feedback to introduce you to another opportunity that is a better match.
Using a professional healthcare recruiter in your job search is an investment in your future. LeaderStat has an excellent record: we successfully fill 98% of our searches, and 95% of those are still in the position two years later. We can help you find the next right position for you. Call us at 877-699-STAT to advance your career.